Auckland commercial property lawyer
A Lawyer To Assist You With Your Commercial Real Estate Investment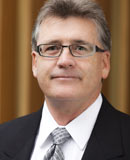 Plenty of residential property investors like the concept of potentially moving over to investing in commercial real estate. It is a great way to enjoy capital growth and earn money over the long-term. In addition, it is also possible to make a solid income from commercial real estate, whereas with residential rental properties it is difficult to make a cash-flow profit. However, you do need to know how to properly invest and reduce your risk. Commercial property investment is very different from residential investing so as always, be sure to talk to a specialist commercial property lawyer in Auckland before you begin your search. You need to have a good understanding of the nuances of buying as well as selling the commercial properties you invest in. So let's go over some basic questions that you need to have answered before you can move forward.
There is the old saying that purchasing a house is the largest investment that the majority of people ever make in their lifetime. However, when it comes to commercial property investment, those investments cost even more. It is very important for you to know what you plan to do with the property. Are you going to be using it for a business that you own or leasing it out? Many business owners purchase a building to use for their operations, either through a company or Trust. Then they can charge their business rent and the rental income can go into a property investment vehicle.
It is extremely important that you ensure that your legal and financial advisers are all on the same page when it comes to your investment. That can be especially important in terms of the commercial leasing requirements. In addition, it will impact your taxes, especially if there is a Family Trust that is involved. You need to be smart about this type of investment and it starts with having this information from a lawyer, not from your family or a friend.
It is critical to have your commercial property lawyer to assist you through the buying process and they can help afterwards too. That way your focus can be on the property itself rather than the documents. The lawyer will take care of all the documentation for the purchase, mortgages and also any changes in leases if the building is tenanted.
There are always large sums of money involved any time you are dealing with commercial real estate. That is why it is so important for you to be sure about any property you are planning to invest in. It is absolutely essential that you know you can obtain a loan and how much you can borrow plus your down-payment before searching for any property. Otherwise you will just be wasting everyone's time, including yours.
Whenever you are looking at properties, you will most likely have an industrial or commercial real estate agent that you are working with. It is a smart idea to find a profession who either specialises in the kind of property you are searching for or in your location.
When selecting potential partners or your commercial real estate company you need to be very careful. That can make it a lot easier to be able to afford bigger properties. That is why so many investors venture down that path. You need to realize that when there are two investors, you can increase your income more quickly (when it is done right) and make money faster.
When making this kind of decision, you need to consider your budget. You will need to have a good understanding of the way that the loan repayment process works in addition to the financial projections and cash-flow. You need to ensure that the loan repayment won't be eating away all of your income so that you can earn from your investment.
Whether you are an experienced commercial property investor or not, to maximise your investment returns, you need to have a good partner to work with. Having a partner really helps since this is an expensive type of investment process. It can help to ease some of the pressures that are associated with investing in commercial property. All successful commercial property investors have specialist partners in their team.
After the property has settled, if there are not existing tenants, it is important for you to ensure that you find businesses right away to rent the building. In order to do that you are going to need to have a commercial real estate agent to work with who can help you locate tenants. For commercial leases, you need a contract lawyer to work with. There can be a fair amount of negotiating that takes place when it comes to the rent, how long the tenancy is and the other extra clauses for your properties. Many people are not good at negotiating but a good commercial property lawyer will be ready and willing to negotiate on your behalf.
If you want to invest in the city, a good commercial property lawyer is McVeagh Fleming. They have a team of specialist lawyers who can help with many aspects of commercial property investment.