Family Law Is Complicated And Challenging – Hire A Qualified Family Law Lawyer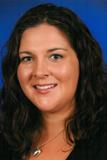 Family law deals with some of the most emotionally distressing areas of the law. These include divorce, marriage, child support and custody, guardianship and adoption. Family law is an area of civil law and is completely separate from criminal law. If you want a separation, or need a pre-nuptial agreement, an Auckland family law lawyer can help.
Before starting your search for a family law lawyer, you need to be sure you actually need one. There certain issues where it is recommended to hire a family law lawyer. These are:
You are getting married and are thinking about a prenuptial agreement.
You are thinking about a divorce, or legal separation.
You have an issue with child support, child custody or visitation.
You are thinking about adopting a child.
You are in need of a restraining order.
If you are facing any of these situations, they you should seriously consider hiring a lawyer who specialises in family law.
If you live or work in Auckland it makes sense to search for a lawyer there as this will save you travelling time. It might also save court time but hopefully your case will not get as far as court.
You should make a list of potential lawyers as soon as possible so that you get appropriate legal advice quickly which means you can start to make progress sooner rather than later. There are several ways to locate good lawyers in Auckland:
The Auckland District Law Society has a directory or listing of lawyers on their website. This can be searched by specialty, gender, and location.
Check the public interest websites such as the Citizens Advice Bureau which focus on helping underprivileged people find legal help.
Check the online directories. There are many websites which provide information on lawyers and are which are searchable by specialty and location.
Ask friends and family for recommendations, especially if you know someone who has dealt with a similar issue.
Inevitably, family law issues are highly charged emotionally; it's the nature of the issues. So you want to feel comfortable talking to your lawyer as you will be discussing some very personal matters with them. While they are bound by client confidentiality, you still have to bare your soul to a stranger. Therefore it pays to meet a few lawyers, even different ones in the same law firm as you want to make sure their personality resonates with you. Do not feel pressured into hiring the first lawyer you see.

It is also a very good idea to pick a lawyer who has specific experience with similar cases to yours. Not all lawyers practice every facet of the law. Some will specialise in commercial, property as well as family law. So make sure your search focus on lawyers with family law experience. And again, within the broad category of family law, your case might be about adoption for example whereas the lawyer has only worked in separation cases. So take your time to interview the prospective lawyer to make sure you find one who not only suits your personality but also has the right level of experience with your particular case.

Finding the right family law lawyer can help get you successfully through your legal situation. Family law can be very complicated and challenging and it is worth the money to have an experienced and qualified family law lawyer at your side.

Tags: